Welcome to Dresen Landscaping
Thank you for visiting our website! We are pleased to provide you with information about our landscaping company.
Retaining Walls
Building retaining walls that prevent erosion, increase usable space in your yard and blend pleasingly into the surrounding landscape.
Patios and Walkways
Improve the overall function of your yard, increase your curb appeal and add value to your property with a new paver patio or walkway.
About Us
We are a premier landscaping company with a reputation for creative solutions, quality craftsmanship and attentive customer service. Based in Racine, Wisconsin, we specialize in custom landscape design and installation for customers throughout southeastern Wisconsin, including Racine, Northern Kenosha, and Southern Milwaukee counties.
Contact us now to be added to our Spring 2024 schedule for services including drainage solutions, paver patios, retaining wall installation, new lawns and plantings.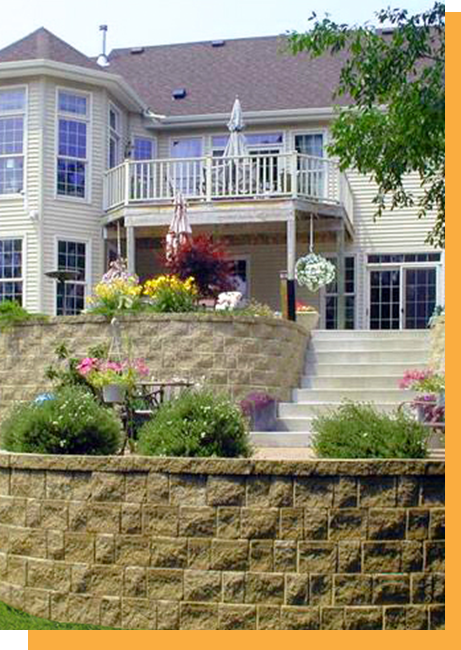 Dresen Landscaping is incredible! They go above and beyond our expectations. We highly recommend them! They have done several projects for us and every project has been truly amazing. They are professional, kind and caring. We truly cannot say enough about them!
Dresen Landscaping is very knowledgeable about solving drainage problems. We had a French swale system installed in our yard by Dresen to eliminate a standing water issue. Our backyard is the driest it's been in the 4 years we've owned our house.
Paver patio installed. Beautiful, beautiful! Very happy with job from start to finish. Great crew with attention to detail.
Hard working, skilled, reliable crew and project manager followed up near completion of the project. Great communication!